A Garden with a Growing Mission
Tomatoes need support. Zucchinis are sun-hungry plants and will take over your garden if left unchecked. Turnips should be kept in the ground until after the first frost for a sweeter taste.
These are just a few of the numerous tips my mom has passed down to me over the years gardening together. She taught me everything I needed to know about having a vegetable garden, so when the EcoTarium decided to create their own vegetable garden last year, it seemed only natural that I take the lead on the project. In the EcoTarium's ever growing mission to become greener and more sustainable, the wildlife team decided to create their own vegetable garden to supplement the animals' diets. Our hope is that this garden will become an annual project that can lead to more sustainable alternatives to the food that we all use in our everyday lives.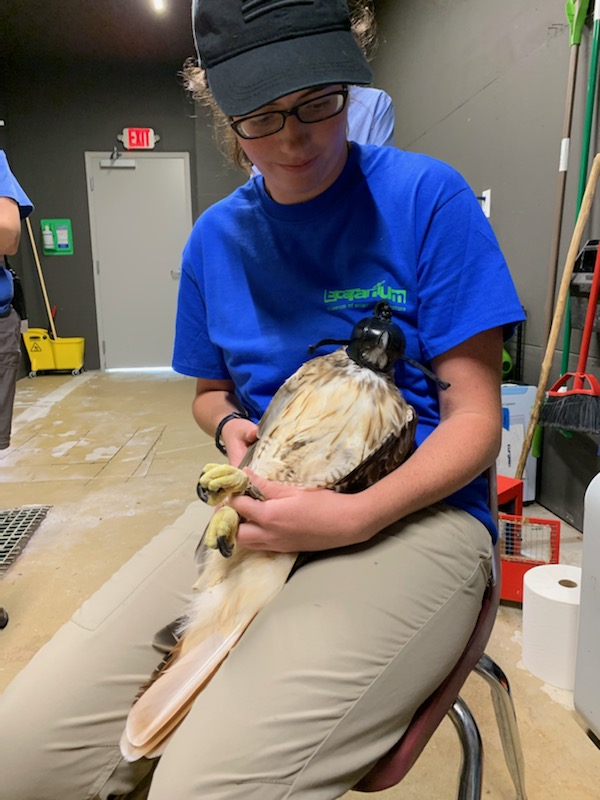 Maggie Lally is an EcoTarium Wildlife Keeper and has been a part of the team since 2016. She graduated from the University of Connecticut with a degree in biology and loves getting her hands dirty and learning as much as she can about the world around her.
As a green initiative, it makes a lot of sense. Urban farming is increasingly becoming more popular as an alternative to traditional supermarkets. By reducing our dependencies on groceries, we are reducing the number of cars on the road and therefore, reducing our carbon emissions. Gardening encourages the use of composting, especially composting any organic materials that would otherwise end up in a landfill. At the EcoTarium, all staff compost the scraps from their lunch and the wildlife team composts all the food scraps from animal meals and landscape materials. I can sit here and spew off the numerous ways that home vegetable gardens are beneficial to our environment, but to me it is a lot more personal than that
I like the feeling of dirt beneath my fingernails. I love the smell of brand-new tomato plants pushing through the earth. And, most importantly, I love being able to share the knowledge I learned from my mom to my fellow co-workers and interns.
Last summer, I had the support of our three interns to plant our seeds into the ground. Since then, a few of them have reached out to me asking for my tips and advice on creating their own garden because they enjoyed helping so much. I like being able to encourage a whole new generation of farmers to practice sustainable living.
So, what is my best advice for starting your own garden? Start small. It is great to be ambitious and want to supplement all of your food with fresh vegetables, but it is better to start small and grow. Make sure you have a fence surrounding your entire garden, and a couple of feet into the ground, to prevent critters from taking your crop. Also, dirt is everything. It takes about three years for a plot of life to be really sustainable for a garden so do not be disappointed if your first harvest is less than ideal. Finally, if you can, I encourage you to reach out to friends and family to garden with. It is a lot more fun and rewarding to be able to work with a group, especially when the outcome can be very delicious. And always remember, tomatoes need support.