Our Mission
To inspire a passion for science and nature.
---
Our History
EcoTarium is well rooted in the Worcester community as the oldest organization dedicated to the study of science and nature. The private, non-profit institution was founded in 1825 as the Worcester Lyceum of Natural History and was incorporated in 1884 as the Worcester Natural History Society — EcoTarium's legal identity. Our transition from the New England Science Center to the EcoTarium in 1998 refocused the museum on its roots in the natural sciences with a focus on hands-on exploration and discovery. The name change accompanied a major capital development program that has transformed the building and grounds into an accessible learning and discovery center for families.
While the name, facility, exhibits and technology have changed, much of the museum's work today continues to reflect the ideologies and vision adopted almost 200 years ago.
---
Our Future
EcoTarium is on the forefront of bringing science and nature education to schoolchildren in grades K-12. Each year, the museum serves thousands of schoolchildren from across the region and strives to provide unique and exciting avenues to explore science and nature inside the classroom and out.
---
Our Values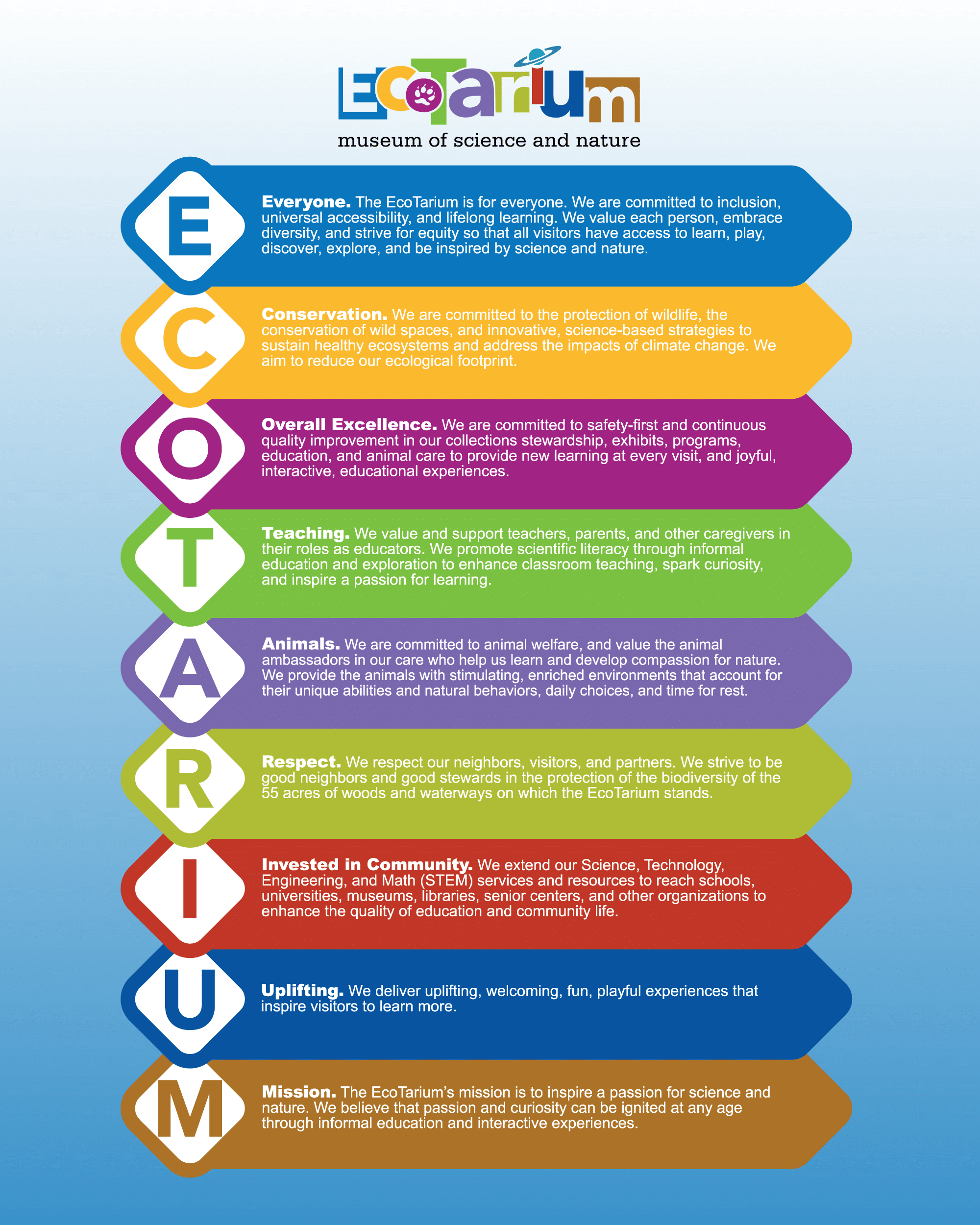 ---
Annual Report
Download a copy of the EcoTarium's Annual Report 2018
---
Download an Annual Report from Past Years
---
Strategic Plan 2016-2020
Download a copy of the EcoTarium's Strategic Plan.
By mail:
EcoTarium
222 Harrington Way
Worcester, MA 01604
By telephone: 
508.929.2700
By fax:
508.929.2701
By email:
info@ecotarium.org