What's new at the EcoTarium?
You'll find the latest on EcoTarium news and events here. You can also check out our calendar or check us out on Facebook.
---
Members of the news media: For more information about the EcoTarium and upcoming offerings, or to arrange an interview with a member of the staff, please e-mail us at jkalb@ecotarium.org or call 508.929.2738. Electronic images are available upon request.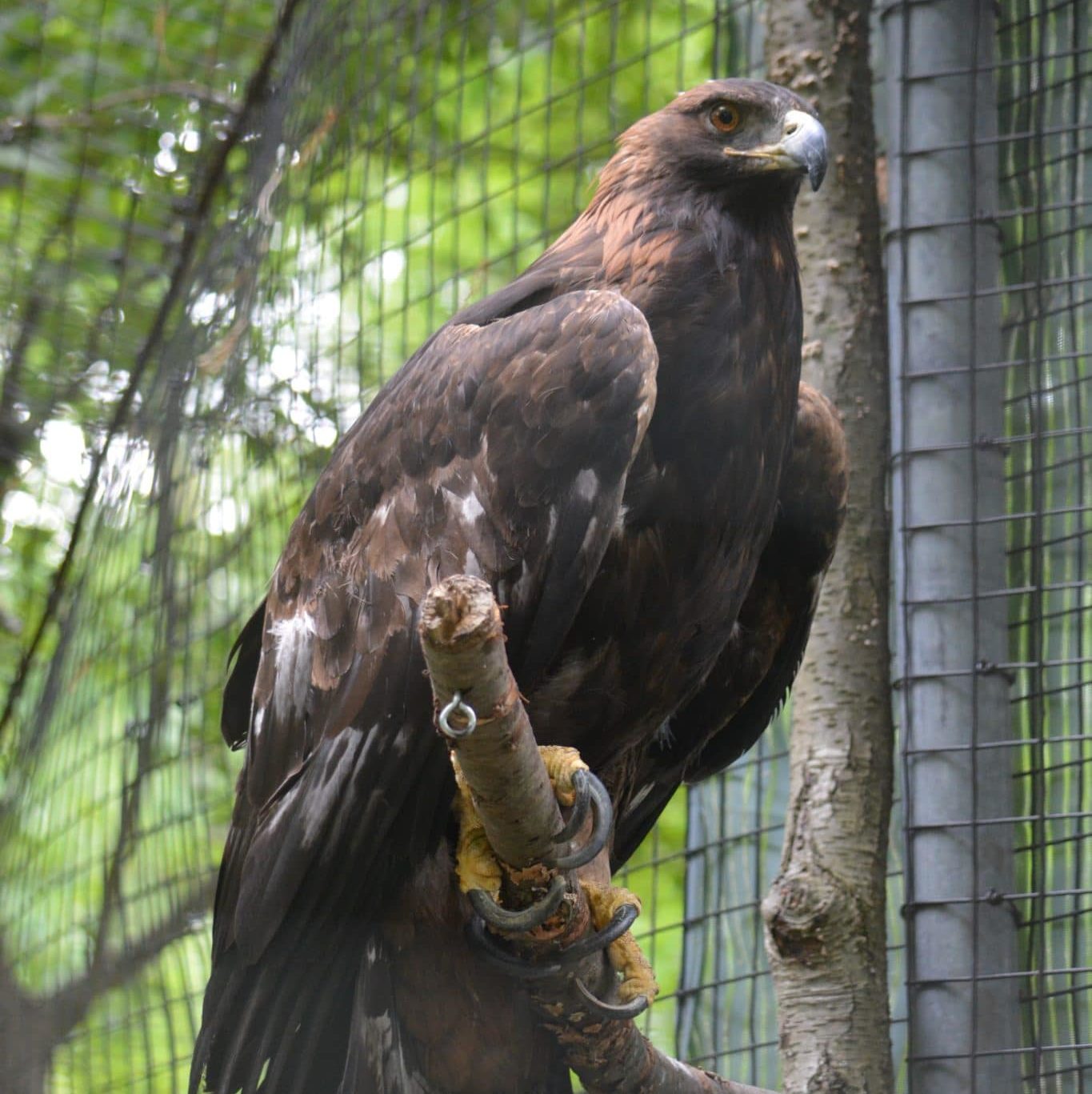 WORCESTER, MA, July 1, 2022 – The EcoTarium Museum of Science and Nature is welcoming a new resident to the grounds this summer and asking…
Read More
Press
The loon, porcupine fish or ... ? Worcester residents get to choose new EcoTarium display - Telegram & Gazette, September 14, 2022
This Open Air Train Ride In Massachusetts Is A Scenic Adventure For The Whole Family - Only In Your State, August 10, 2022
5 Things You Need To Know Today In Worcester - This Week in Worcester, July 28, 2022
Preschool graduates treated to trip to Ecotarium, Post Office Pub - The Grafton News, July 25, 2022
Trip On A Tankful: The Ecotarium in Worcester offers an out-of-this-world experience - Spectrum News 1, July 15, 2022
A Golden Eagle Has Landed In Worcester — And You Can Help Name Her - Patch, July 1, 2022
Ecotarium Celebrates International Mud Day - Spectrum News 1, June 25, 2022
Afghan Refugees in Worcester to Learn About Educational Opportunities - Spectrum News 1, June 3, 2022
Walk on the Wild Side: Behind the scenes at the EcoTarium as it pursues AZA - Worcester Magazine, April 11, 2022
MassRealty Interview with Kerry Castorano, VP of Institutional Advancement & Education at Ecotarium - May, 12, 2021
Ana Bottary Visits Worcester's Ecotarium On This Week's Trip On A Tankful - Spectrum News 1, August 3, 2020
As Smaller Mass. Museums Begin Reopening, One in Worcester Makes Big Changes - NBC 10 Boston, May 26, 2020
Arts, culture communities weigh post-COVID world options - Telegram & Gazette,  May 24, 2020
Evolution of a science museum in a global pandemic - Worcester Business Journal, May 22, 2020
EcoTarium to Donate Family Memberships to Essential Workers - This Week In Worcester, May 20, 2020
Cultural institutions are responding to pandemic closures by going online - Worcester Business Journal, May 11, 2020
Business Matters: Leaders step up amid COVID-19 - Telegram & Gazette,  May 10, 2020
Retired Hanover CEO Eppinger pledges match for EcoTarium fundraising drive - MSN, April 12, 2020
Retired Hanover CEO Eppinger pledges match for EcoTarium fundraising drive - Telegram & Gazette,  April 11, 2020
Local Museums & Zoos offer STEM activities and videos for families! - Worcester Central Kids Calendar, April 2, 2020
EcoTarium bands together with other nonprofits after major losses due to COVID-19 impact - Telegram & Gazette,  March 29, 2020
Massachusetts Cultural Organizations Struggle In The Midst Of The Pandemic - WBUR, March 27, 2020
Coronavirus: Worcester organizations band together and offer support during COVID-19 pandemic - Mass Live, March 20, 2020
EcoTarium Sets Attendance Record with More than 178,000 Visitors - Spectrum News 1, February 19, 2020
Acting locally: EcoTarium examines personal impact of climate change - Worcester Magazine, January 14, 2020
'What big tusks you have!' - Telegram & Gazette, January 9, 2020
A brave choice: EcoTarium hosts screening of 'Afghan Cycles' - Worcester Magazine, January 3, 2020
Families have a blast at EcoTarium's Noon Year's Eve -  Telegram & Gazette, December 31, 2019
EcoTarium Celebrates Mountain Lions' First Birthday with Special Cake -  Spectrum News 1, December 15, 2019
Love Your Labels showcase and exhibit - Worcester Magazine, November 19, 2019
First Person: EcoTarium not pussy-footing around - Worcester Magazine, October 22, 2019
Massachusetts kicks off STEM Week - Worcester Business Journal, October 21, 2019
A Fresh Fall Forward at the EcoTarium - Discover Central Massachusetts, October 2, 2019
Purgatory—and Beyond - Harvard Magazine, September/October 2019
Last Call with Lucy Hale, EcoTarium president - Worcester Magazine, August 29, 2019
Orphaned, Sibling Mountain Lions Find Home at EcoTarium - Worcester Regional Chamber of Commerce, August 2019
Hot, hotter, hottest: Citizen scientists help create heat map of Worcester - Telegram & Gazette, August 22, 2019
EcoTarium Secures Reputable Caterer For Onsite Year Round Food Service - Macaroni Kid - July 17, 2019
50th Anniversary Rocket Launch - MassLive - July 19, 2019
Lunar Launch Anniversary - Worcester News Tonight - July 16, 2019
Mayo Mountain Lions Meet Their Mascots – The Landmark, July 12, 2019
Worcester on the Moon & Beyond! – This Week in Worcester, July 8, 2019
Worcester by Bike, Episode 4: 'Gear Up' at EcoTarium – Telegram & Gazette, May 15, 2019
Stars of New Exhibit – MassLive, May 10, 2019
Cause For Celebration – Worcester Magazine, May 10, 2019
Wild Cat Station Debut - Worcester News Tonight - May 8, 2019
Earth Day Celebration at the EcoTarium – Telegram & Gazette, April 19, 2019
Worcester Launches Year of Festivities for Goddard – WBUR, March 16, 2019
Goddard Day Special Launch – Telegram & Gazette, March 16, 2019
Fungal Tree of Life – GoLocal Worcester – September 3, 2018
High Moon – Sentinel & Enterprise, January 17, 2019
Goodbye to 2018 On Noon Years Eve – Telegram & Gazette, January 1, 2019
Connecting the Dots – WCCA, January 2, 2019