Committed EcoTarium advocate and business leader Sherri Pitcher elected new board chair as historic nature and science center evaluates future mission post-pandemic
WORCESTER — Founded nearly 200 years ago, the EcoTarium has seen plenty of change. The science and nature center began as a membership-based society to share specimens collected from around the world. Today it is one of New England's premier destinations for families and a key support to STEM education in Central Massachusetts.
Sherri Pitcher's appointment as the new chair of EcoTarium's board of directors signifies further advancements in the cultural institution's forward-thinking evolution.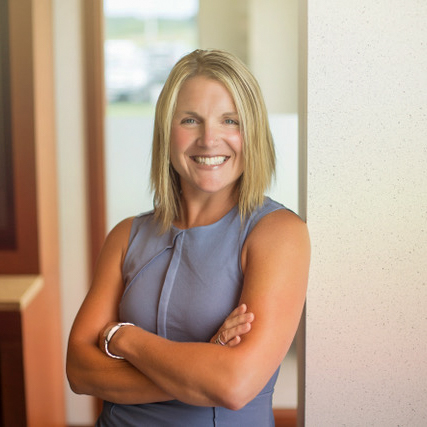 "We are using this time of hibernation to plan strategically," she says. The EcoTarium has temporarily put a hold on onsite visits and programming in response to the dangers posed by the pandemic. "We have been taking advantage of this pause to reimagine and reinvent ourselves to be the type of institution this community needs and wants at this time. We're on two parallel paths. One, we are staying connected with members and the community through programming and, two, we are also looking to emerge from this pandemic knowing that things have changed."
Pitcher's expertise and enthusiastic engagement with the Central Massachusetts community establish her as a valued leader. She is senior vice president and chief design officer at Fidelity Bank. Prior to that appointment, she served as senior director of business development for the Worcester Regional Chamber of Commerce.
Pitcher's involvement with the EcoTarium began back when both of her children, now grown, attended EcoTarium summer camps. In 2006 she took over the organization of the gala fundraisers and in 2011 she became a corporator at the institution. The board of directors elected her to serve in 2014. She recently stepped into the role of board chair and will be formally appointed in May.
Considered a "caring and collaborative leader" in the region, Fidelity Bank President and COO Christopher McCarthy is one of many who value Pitcher's effective problem solving in this critical period.
"Sherri is very grounded in Central Massachusetts and is passionate about the EcoTarium and this city," says EcoTarium President and CEO Lucy Hale, who cites their effective and collegial working relationship as dual leaders of the institution.
"She's very much in tune with what's happening here in Worcester and across Central Massachusetts. She's really, really brilliant and very thorough in the research she does before making any decision. I trust her opinion and thoughts immensely. And…she's a really good person."
While the EcoTarium is on solid footing due to the board's vigorous fundraising outreach in 2020 and its recent work on a strategic plan, the country and the institution anticipate significant changes post-pandemic.
"We're connecting with stakeholders now," says Pitcher. "We'd done it before but we're reconnecting now that things are changing. There exists a different comfort level with people," she says. "We're very much a hands-on experience with science and nature. We also have a huge outdoor campus with live animals. We are now looking at how we balance those experiences. Our behaviors have changed, definitely in the short term. We are asking — How do we modify because of that shift?"
Pitcher was born and raised just outside of Worcester, in West Boylston. She and her family have been big fans of the EcoTarium, in part because both of her children love science and nature. Now she joins with the institution's president, Lucy Hale, to lead a strategic rethinking of the EcoTarium's role in the broader New England community.
"Worcester has a lot of female leaders — CEOs and presidents," says Hale. "And this is only the second time in the EcoTarium's almost 200-year history that we have appointed women to serve as both the board chair and the institution's president and CEO. Two women leaders is an inspiration in this industry. I hope young girls see themselves in us."