ECOTARIUM WELCOMES NEW GOLDEN EAGLE
WORCESTER, MA, July 1, 2022 – The EcoTarium Museum of Science and Nature is welcoming a new resident to the grounds this summer and asking the public's help to name the female golden eagle.
To help select the eagle's name, visit https://ecotarium.org/golden-eagle-naming/. The public vote will end on July 2, 2022, with a special announcement on July 4, 2022, at 2:00 pm at the EcoTarium during the holiday.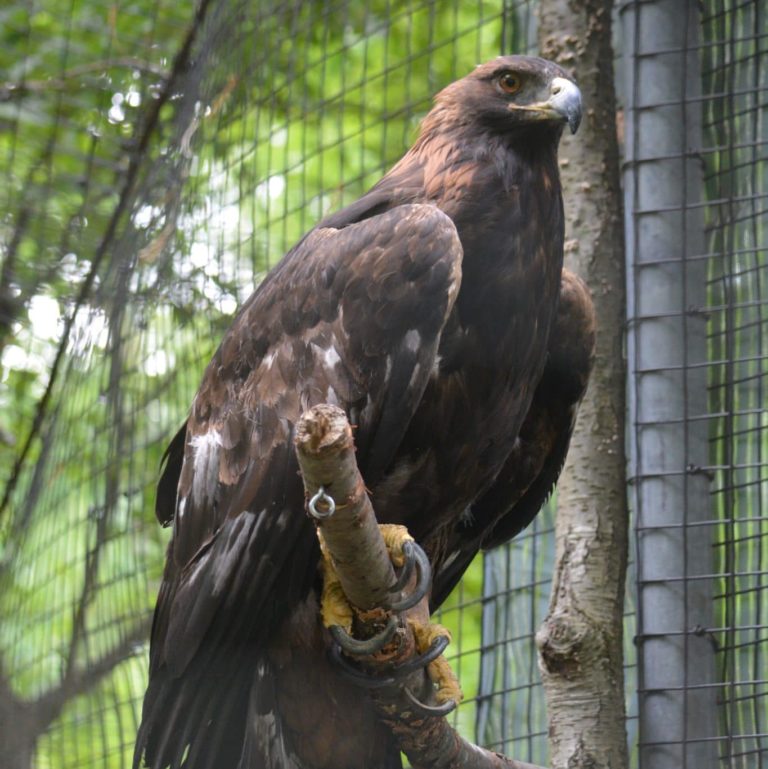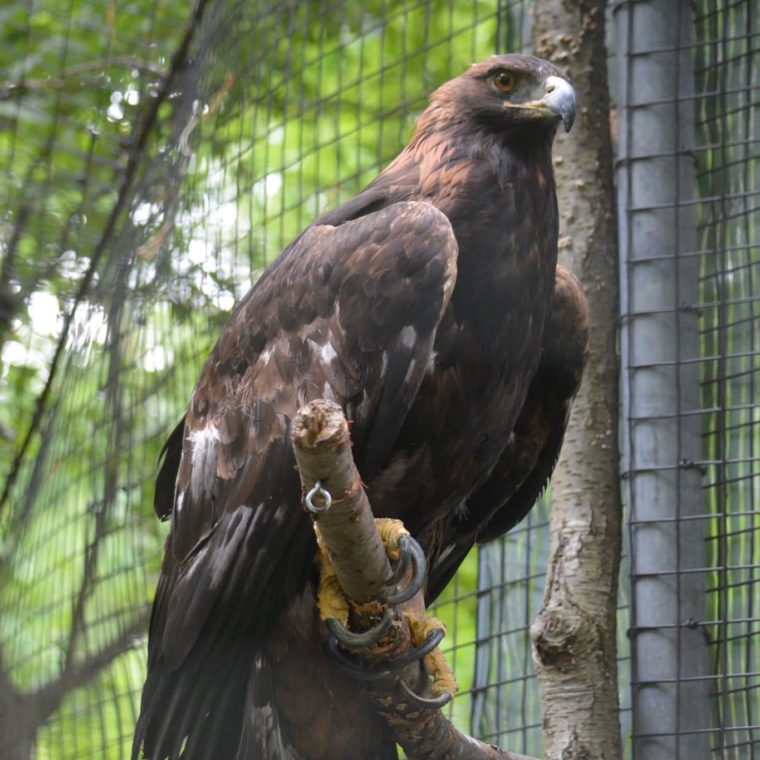 "This majestic golden eagle will act as an ambassador to other wild members of her species. The EcoTarium is thrilled to exhibit two of North America's native eagle species side by side," stated Zoological Manager Rachel Davison, EcoTarium, "We are excited that she will get a special welcome to the museum with a name contribution by the community."
The golden eagle has been acclimating to her new home and is now on display at the eagle habitat, along with her companion, bald eagle Dianne. The EcoTarium's current bald eagle resident Dianne lost her companion in May 2020. The EcoTarium acquired the new resident for a habitat mate and has been slowly introduced to Dianne in the eagle habitat. This introduction will be carefully monitored by the EcoTarium animal care team to ensure the safety of all residents.
The female golden eagle was acquired from the Teton Raptor Center in Wilson, WY, after being deemed non-releasable due to being non-flighted and seemingly tame. Found in Farson, WY, in April of 2021, she was a long-term patient of the Teton Raptor Center. The Teton Raptor Center performed multiple flight tests, and although she would attempt to fly, she was unable to gain any lift. Her radiographs and physical exams have shown no abnormalities that would explain her inability to fly. She was shipped via flight cargo from Salt Lake City, UT, to Boston, MA, on May 19, 2022 and spent 30 days in quarantine at the EcoTarium under the veterinary care of Tufts Wildlife Clinic.
You can place a vote for a small donation at https://ecotarium.org/golden-eagle-naming/. All proceeds of the donation will go to support the care of the animal.
"The EcoTarium's zoo fulfills an important part of our mission to inspire a passion for science and nature," said EcoTarium President/CEO Noreen Johnson Smith. "When we see these beautiful animals up close, we develop compassion and become better stewards of wildlife and wild spaces."
Many of the animals at the EcoTarium are acquired due to injuries, illness, human socialization, or other issues which make them non-releasable to the wild. All enclosures have been specially designed to meet the natural needs of the species as well as to accommodate any physical limitations of the individual animal. All animals receive regular check-ups from their vets and daily interaction with their caretakers.