ECOTARIUM WELCOMES THE PUBLIC TO THE NEW PLANETARIUM
Alden Planetarium shows allow visitors to explore the universe
WORCESTER, MA, June 4, 2022 – The EcoTarium welcomed visitors for the Grand Opening ribbon-cutting of the full-dome Alden Planetarium. The planetarium was closed for nearly two years while undergoing a complete remodel and installation of state-of-the-art 4K technology with surround sound to offer an immersive experience. The Alden Planetarium features daily shows with never before seen views of the universe.
"The Alden Planetarium offers a unique experience in Central Massachusetts to discover the excitement of space travel and explore the wonders of the universe from a new perspective," said Noreen Johnson Smith, President and CEO, EcoTarium. "We are thrilled to provide members and visitors with a first-class experience in the Alden Planetarium."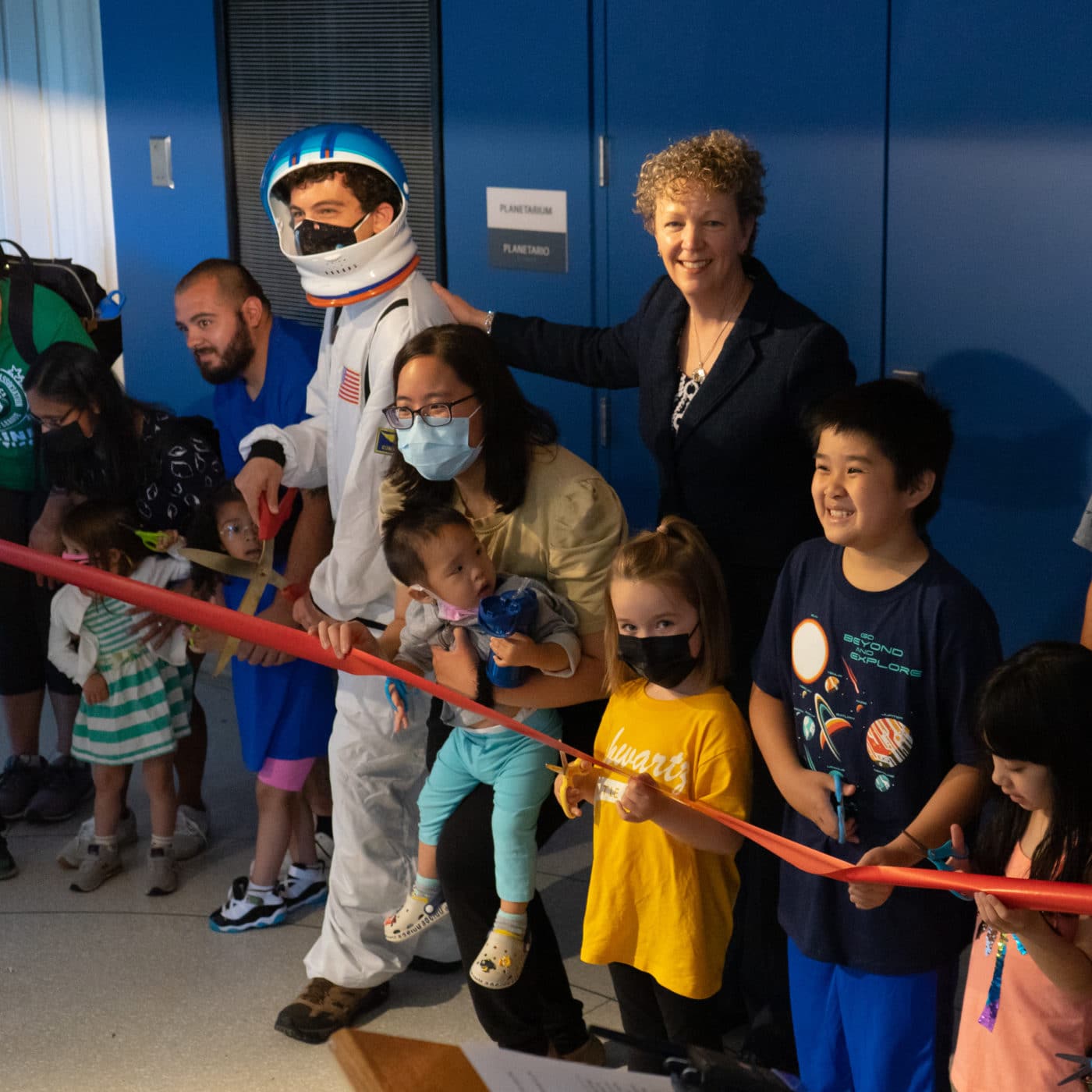 A variety of new shows are available daily for space explorers of all ages.
The show "Habitat Earth" offers immersive rich and sweeping visuals that are visualizations of scientific data that depict the ways in which our human fingerprint has grown and the steps we can take to preserve our ecosystem and biodiversity.
The show "Cosmic Adventure" takes visitors on a roller coaster ride from the moon through the universe to explore our galaxy and solar system. This high-speed adventure will immerse visitors in some of the most amazing sites our universe has to offer.
Tickets are available at the EcoTarium's Information Desk for guests to purchase. To learn more about the planetarium programs and showtimes please visit https://ecotarium.org/alden-planetarium.
---