Art, Nature, and Play Series: Rocket Day
July 24, 2021 @ 10:00 am - 4:30 pm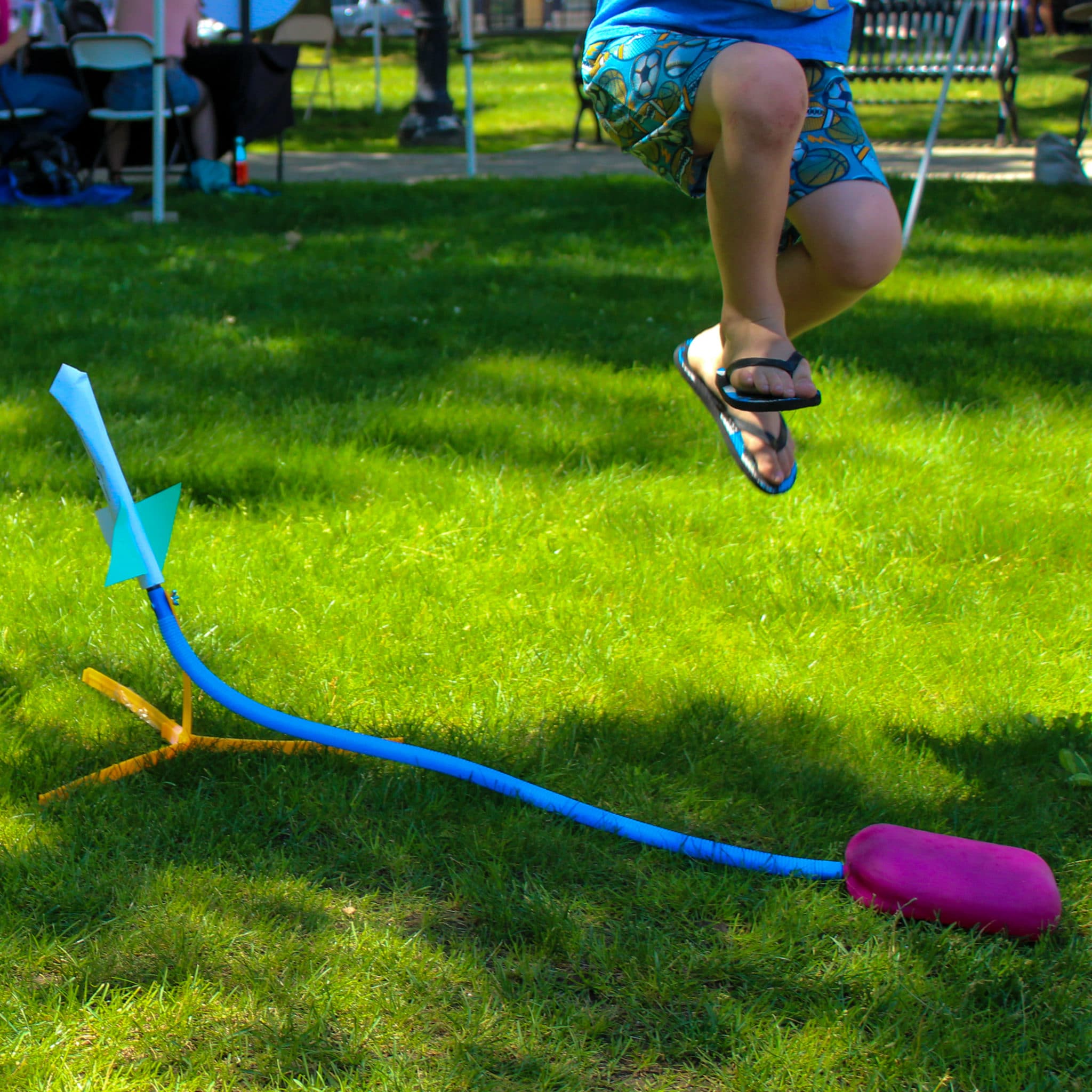 Saturday, July 24 – 10:00 a.m. to 4:30 p.m.
---
Most activities on Sundial Plaza
Free with museum admission
---
Join us as we celebrate 60 years of space travel, and the science that propels us! Build basic physical and chemical rockets, navigate tricky terrain with a lunar rover, construct a parachute to land safely on Mars, take core samples to find signs of ancient life, and count down to blastoff as we launch a model Saturn V into the sky. We're aiming high using physics, chemistry, imagination, and ingenuity! 
Schedule:
Ongoing Activities (10:00 am – 4:30 pm)
Shoot Stomp Rockets (Sundial Plaza)
Drive Model Lunar Rovers (Sundial Plaza)
Take Core Samples (Sundial Plaza)
Launch Acid/Base Rockets (Sundial Plaza; starting at 11:00)
Zoom to the Stars (Secrets of the Forest, Middle Level)
Scheduled Activities
11:00—Launch Acid/Base Rockets (Secrets of the Forest, Middle Level; then moving to Sundial Plaza)
1:00—Rocket Launch! (Sundial Plaza)
2:00—Design and Drop Parachutes (Secrets of the Forest, Middle Level)
---