EcoTarium21: Weird Science
February 28 @ 6:30 pm - 9:30 pm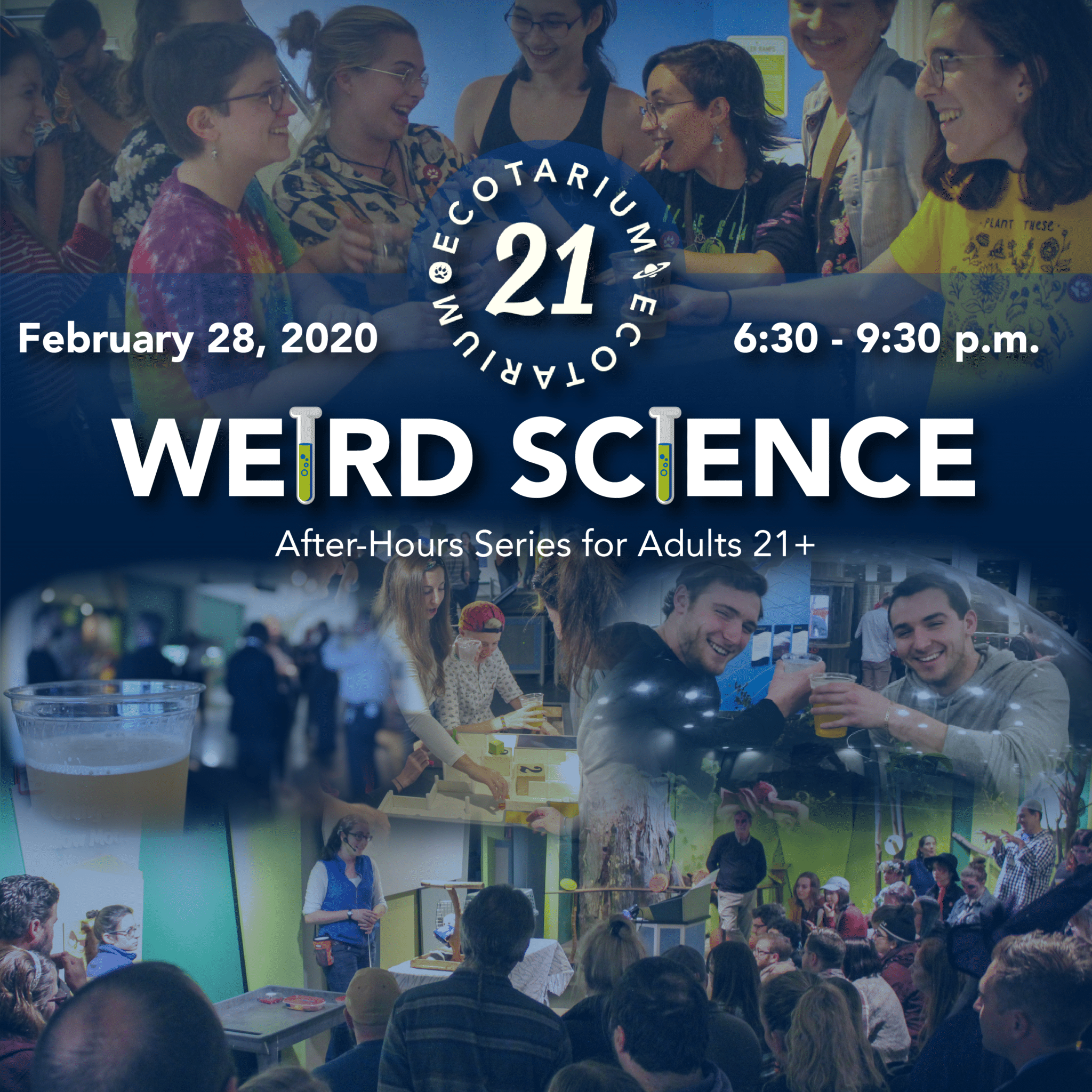 After-hour museum events for adults!
Life feeling too predictable? Time to shake things up! This Leap Day eve, we're embracing scientific oddities, misfits and exceptions. From bizarre biology to abnormal astronomy–grab a refreshing cocktail and join us to celebrate science that doesn't follow the rules.
Guests enjoy exclusive access to our interactive exhibits and collections all while stirring up a conversation over drinks in a child-free environment. Each evening includes an EcoTarium theme, food, cash bar, and exciting experiences.
Schedule: 
6:30 – 9:30 p.m. Technicolor Fire Tornado (Middle Level)
6:30 – 9:30 p.m. Nano Science and You (Middle Level)
6:30 – 9:30 p.m. Chemistry Demo: Keep the Change (Middle Level)
6:30 – 9:30 p.m. Curious Collections (Middle Level)
6:30 – 7:45 & 8:45 – 9:15 p.m. Special Species: Live Animal Table (Middle Level)
7:00 p.m. Trivia of the Weird (Secrets of the Forest)
7:30 p.m. The Hobbit Future: Gardens that Grow Anything, and Beer for All Occasions! (Secrets of the Forest)
8:00 p.m. A Beast of a Different Color: Live Animal Program (Secrets of the Forest)
8:30 p.m. Copernicus vs. Dung Beetles: Animals as Astronomers (Planetarium)
Sponsored by: