EcoTarium21: Good Vibrations
May 29 @ 6:30 pm - 9:30 pm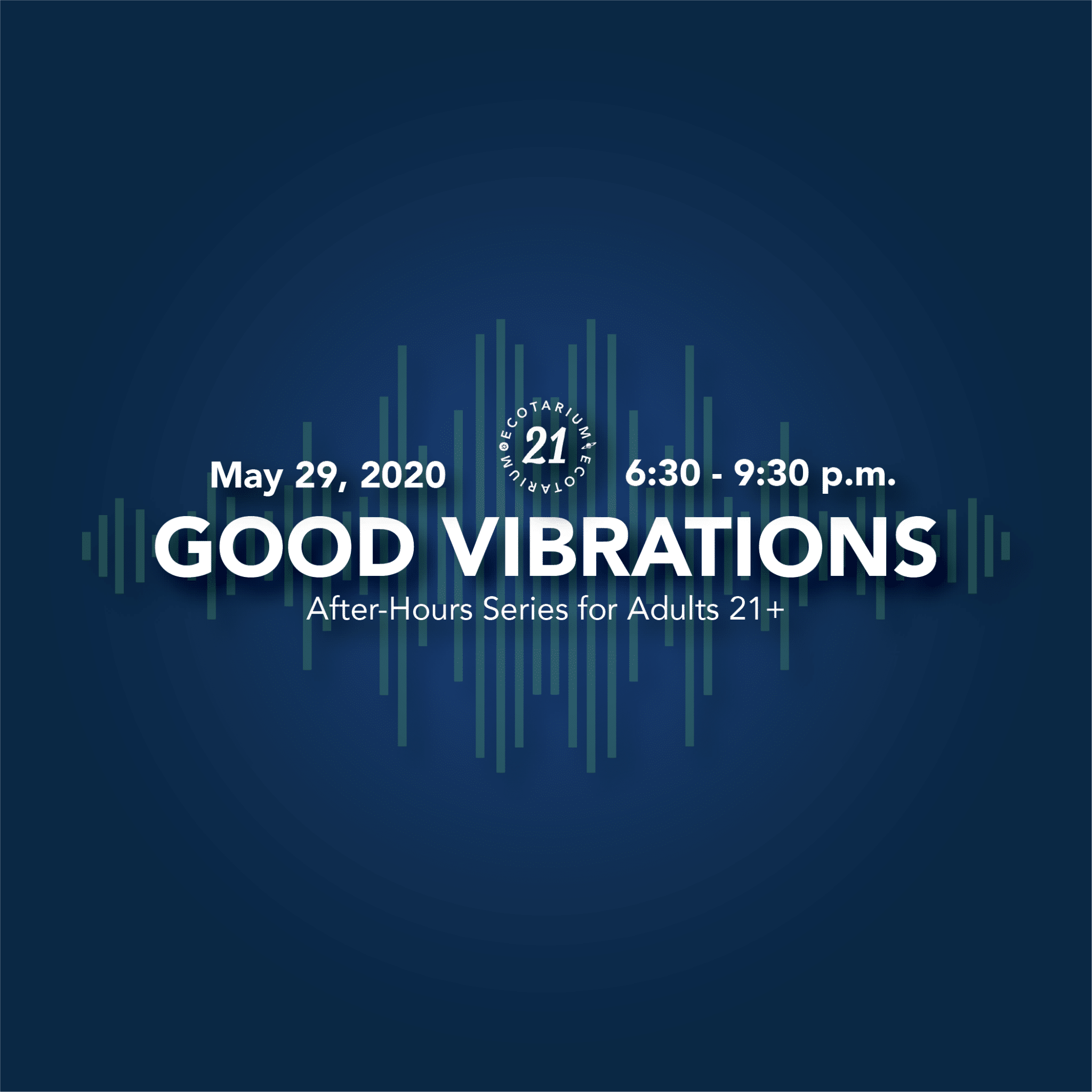 After-hour museum events for adults!
The EcoTarium is alive with the sounds of science! Hear from some vocal wildlife, experiment with waves and oscillations, and discover how ears often observe what the eyes can't see. Enjoy a tuneful tincture as you listen, laugh, and learn about nature's resonant refrains.
Guests enjoy exclusive access to our interactive exhibits and collections all while stirring up a conversation over drinks in a child-free environment. Each evening includes an EcoTarium theme, food, cash bar, and exciting experiences.
Sponsored by: