February 23 @ 10:00 am - 4:00 pm
|
Recurring Event
(See all)
An event every day that begins at 10:00 am, repeating until February 25, 2022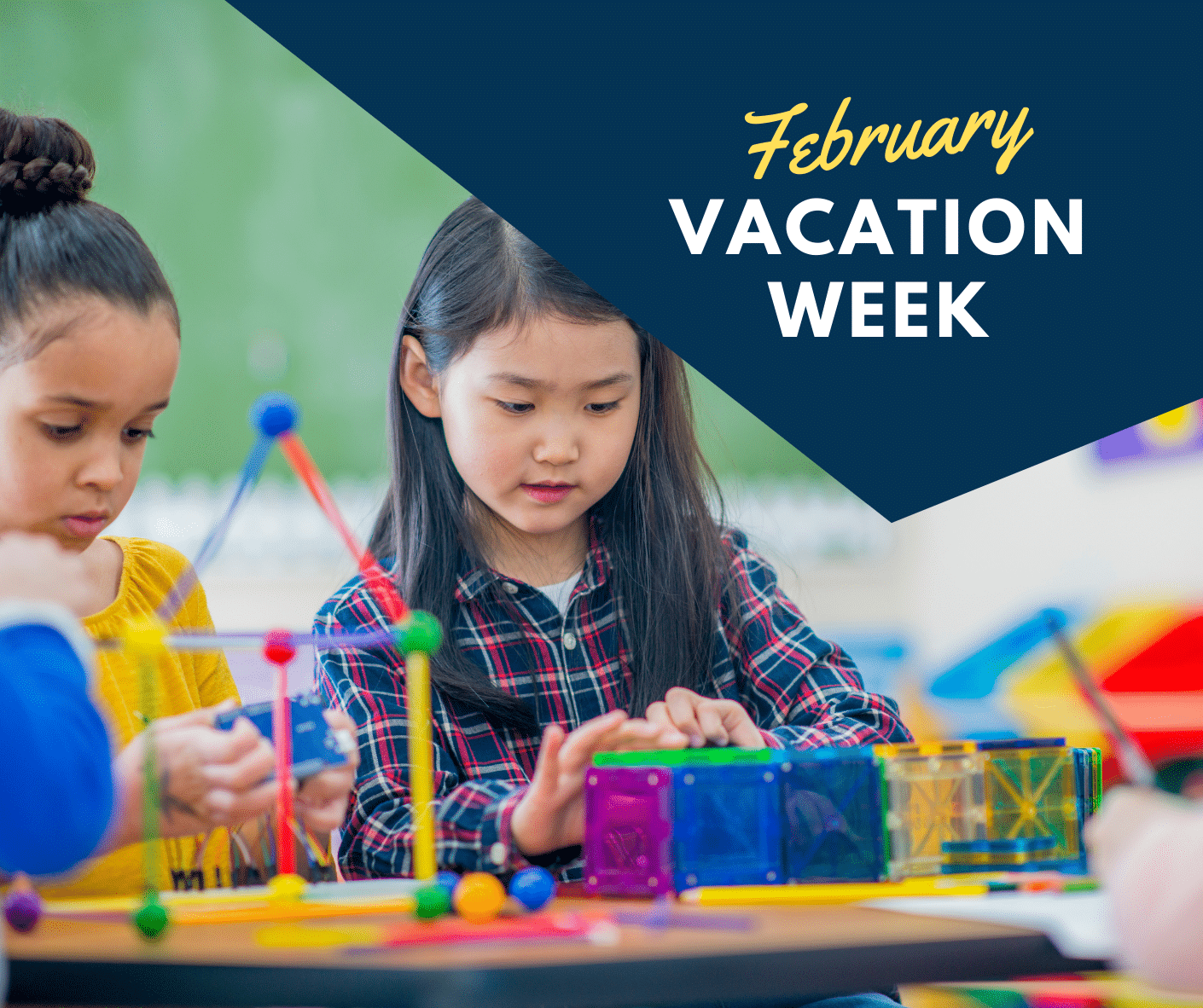 February Vacation Week – Feb 21-25, 2022
Eco Engineers!
Searching for engineering inspiration? Just take a walk outside! Our best ideas come straight from nature, from airplane wings to skyscrapers, water filters to Velcro sneakers. Explore the surprising ways the natural world influences everyday objects and designs, and then build and test creative eco engineering solutions of your own.
11:00 am – Billy Goat Bridge-Build
It's not just billy goats who need help crossing a bridge– thousands of animals gallop, scamper, and hop safely over highways thanks to innovative engineering fixes. Design and build a wildlife bridge using simple science, then see if it holds up to the trot test! 
1:00 pm – Fantastic Feet 
They grip and grasp, paddle and pull: the ends of our legs are indeed a feat of engineering! From flippers to talons, explore the structures that help animals hunt, build, walk and swim, and learn how they inspire human designs. Then meet a live critter whose tootsies are one-of-a-kind. 
2:00 pm – Animal Chat
Join our Zoo Team for an up-close look at one of our resident eco-engineering animals!
3:00 pm – Best Nest Challenge
Could you build your own house? What if you couldn't use your hands? Discover how birds engineer amazing nests out of mud, grass, hair, even pieces of plastic! Then take a tern (pun intended) at creating your own avian architecture. 
Table Top Activities (10  – 4 pm) 
Seed Flinker
Many seeds use the wind to sail to far-off destinations, but some need to stay local. Design a paper seed that doesn't float away but doesn't sink in our vertical wind tube.   
Biomimicry Matchup
Spider web glass, down feather insulation, bird's beak bullet train! Match the human invention with its natural inspiration, and discover how nature is still the best engineer.
---
The EcoTarium will continue to require masking while indoors and near certain animal habitats on our property, even after the city-wide mandate is lifted on the 18th. We will continue to monitor local COVID case numbers and evaluate our policy on a regular basis, but our policy will not be changing on the 18th.
---
---
Sponsored by: