Tree Houses: Look Who's Living in the Trees (Exhibit Opening)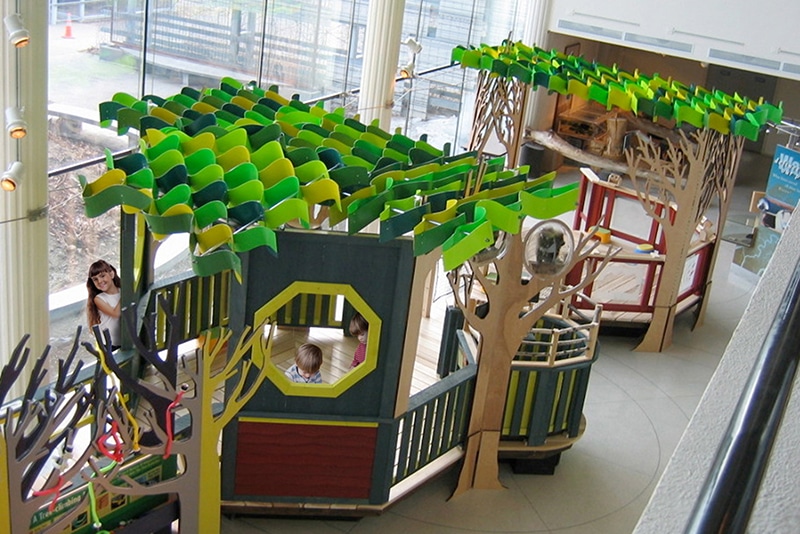 Hang out…in the trees! Stomp on the Forest Sound Dance Floor to make woodpecker tapping sounds and turkey gobbles! Turn a tree into a house—and back again—using a Spin Browser! Be a responsible forester—learn about sustainable logging. Design and build a model treehouse. Be an animal tracker as you hunt for signs left by bear, raccoon and skunk!
Event is included with museum admission. EcoTarium members enter free year-round and do not need to pre-purchase tickets.