December 7, 2019 @ 10:00 am - 4:00 pm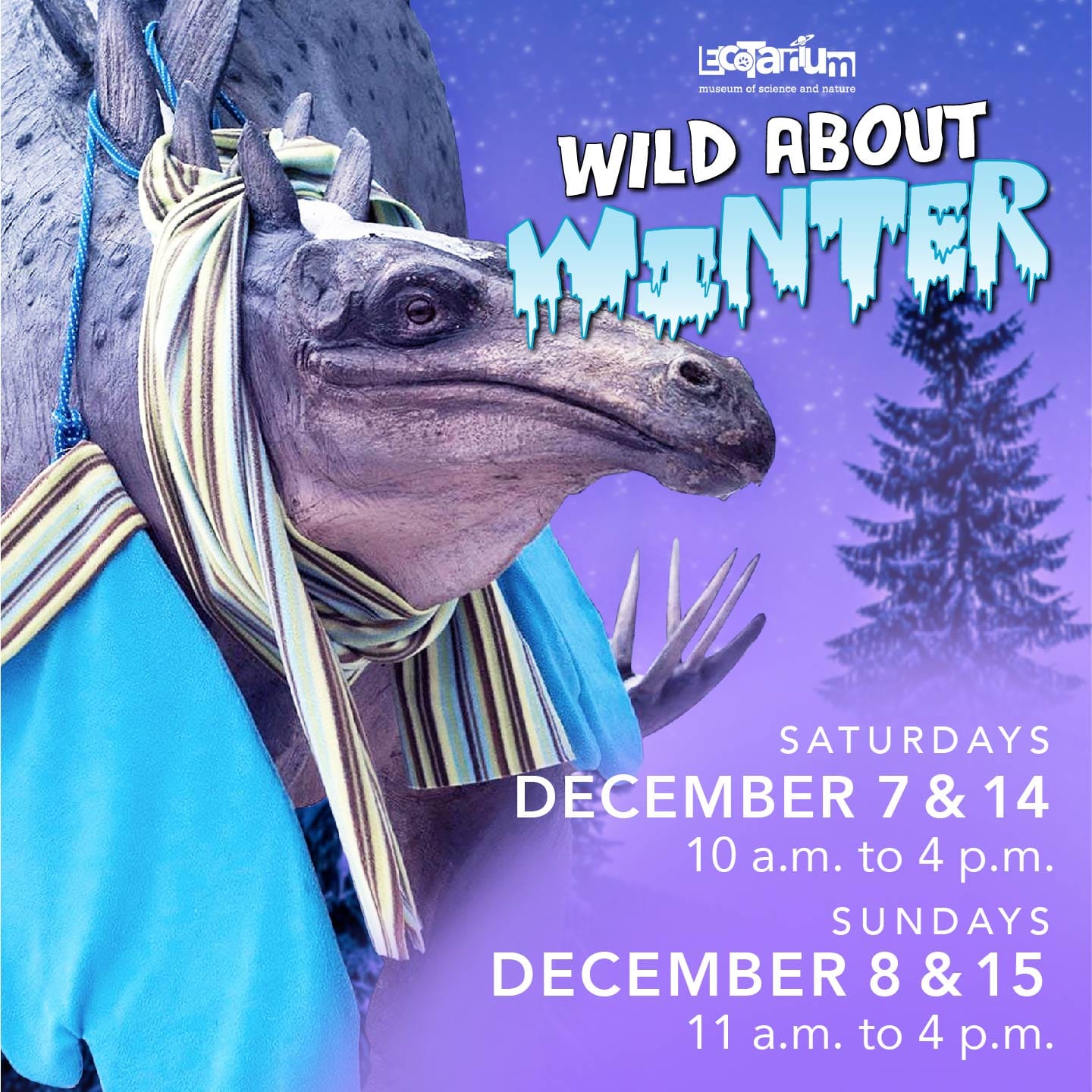 Included in general admission
Celebrate the wonders of winter! Join us for indoor sock skating, winter science and crafts, and to celebrate the first birthday of our mountain lions!
SCHEDULE:
11 a.m. Mountain lion enrichment reveal
11:15 a.m. Cat chat😺
11:30 a.m. Science Discovery: Hibernation Station
1:30 p.m. Science Discovery: Animals in Winter
2:30 p.m. Science Discovery: Snowflake Investigations
12 p.m., 1 p.m., 2 p.m., 3 p.m.Planetarium shows (addl ticket needed)
Wear cozy socks to slide and glide on our sock skating rink in the warm indoors. Our slippery surface will let you twirl and spin without getting chilly!
From snowflakes to snowmen, with options for toddlers to teens, make a craft inspired by the season to take home with you
Join a Science Discovery program to learn about the science of snow and what animals do in the winter
Try your hand at building a winter shelter just the right size for you
Explore the seasonal sky and visit cold places in the universe in a live planetarium show (Ticket required)
Wintry Worlds Live Planetarium Show (Ticket Required)
Alden Digital Planetarium
Think planet earth gets cold? Try building a snowman on Mars! Join us as we rocket through space and visit some of the chilliest places in the universe. Have fun flinging frosty comets, then zoom light years away to warm your hands on a famous winter constellation.