From Volunteer to Intern to Staff
I recently graduated from the Veterinary Technology program at Mount Wachusett Community College, following my time as a volunteer in the wildlife department here at the museum.
In my Veterinary Technology program, I was able to learn about the physiology of many different species of animals. However, the majority was focused on animals that people might have at home; most specifically dogs and cats. I had always been interested in learning more information about the care and maintenance of exotic species, which led me to choose the EcoTarium as my first internship site for school.
During my time as a wildlife volunteer, I was taught the general care that went in to housing a wide variety of exotic species, the implementation of enrichment and training techniques that centered around the use of positive reinforcement. These were new skills I was actively engaged in, different than those I was learning about in school. It drove my desire and genuine interest to pursue the field of animal care further.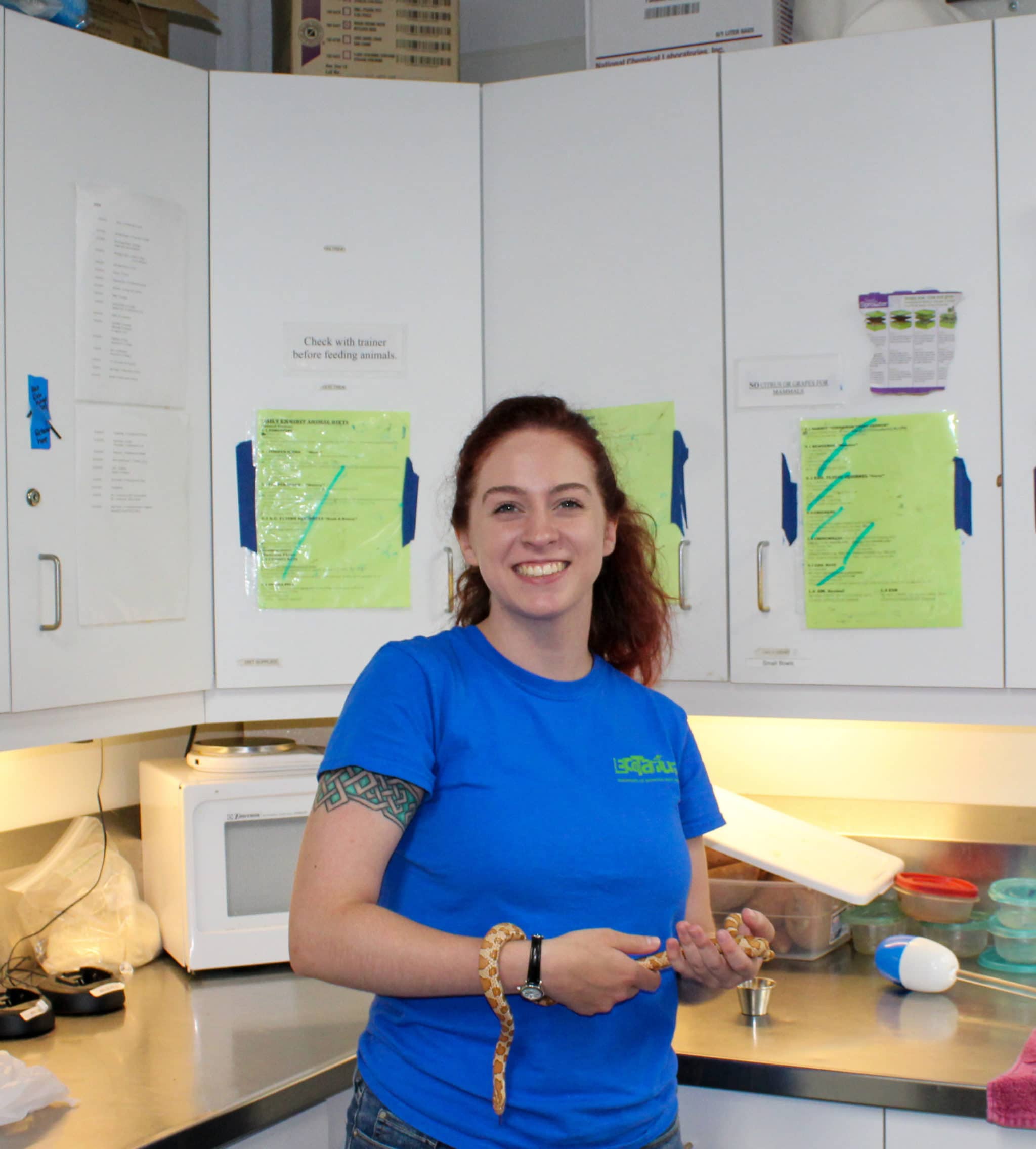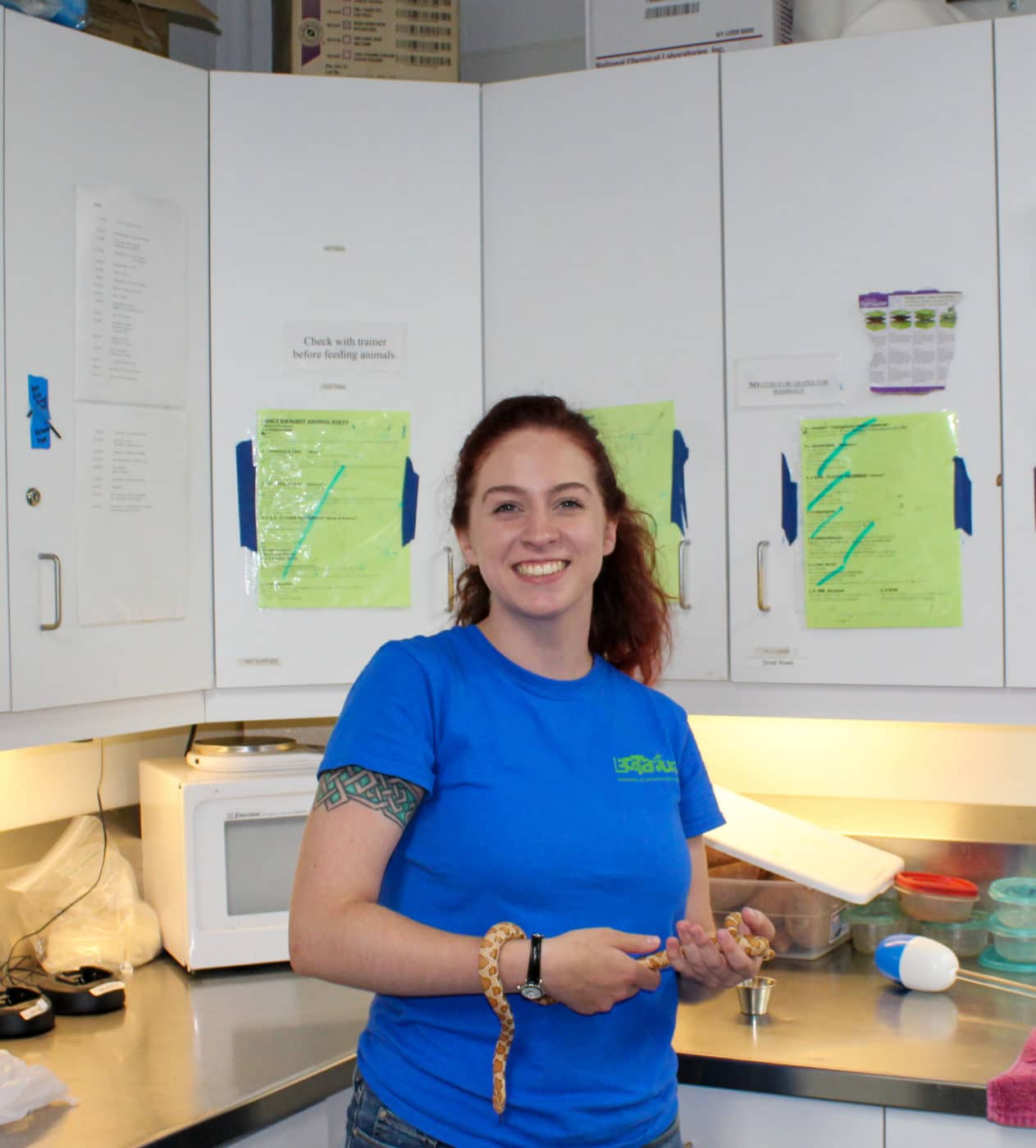 At home, Emily Adams, Wildlife Keeper, loves spending time with her pets and watching horror movies with family.
When I found out that the EcoTarium was offering a new Wildlife Summer Internship program, I did not hesitate to apply. The experience I had volunteering for my school internship was so great that I knew I wanted to continue pursuing knowledge in the zoo keeping field. From preparing diets to observing first-hand the training sessions that occurred with the new mountain lions, the knowledge that I was able to attain solidified my desire to pursue both zoo keeping and veterinary technology as a career.
Here I am today, the newest Wildlife Keeper on staff. My colleagues have such a passion for the work that they do, and inspire me to work hard. The EcoTarium has provided me with incredibly valuable knowledge, and I am excited to begin my career here, and continue to learn new skills every step of the way.