GRAND OPENING OF THE ALDEN PLANETARIUM AT THE ECOTARIUM
All Astronauts Ready for Take-Off
WORCESTER, MA, June 3, 2022 – The EcoTarium, the Museum of Science and Nature located in Worcester, MA, invites visitors of all ages to the public ribbon-cutting and grand opening celebration of the all-new Alden Planetarium on June 4, 2022, at 10:30 am. Visitors are invited to dress as astronauts or space creatures for their first "flight" in the planetarium. The Alden Planetarium was closed for nearly two years while undergoing a complete remodel and installation of state-of-the-art 4K technology with surround sound to offer an immersive experience for visitors as they explore the universe.
"The EcoTarium is thrilled to provide members and visitors with a first-class experience in the Alden Planetarium with new programs and views of the universe made possible by the United States National Aeronautics and Space Administration (NASA)," said Noreen Johnson Smith, President, and CEO of the EcoTarium. "The Alden Planetarium offers a unique experience in Central Massachusetts to discover the excitement of space travel and explore the wonders of the universe from a new perspective."
The EcoTarium's new exhibit features two spacesuits manufactured in Worcester by the David Clark Company and the Gibeon Meteorite that fell to Earth in Namibia on loan from the personal collection of Harold Grinspoon.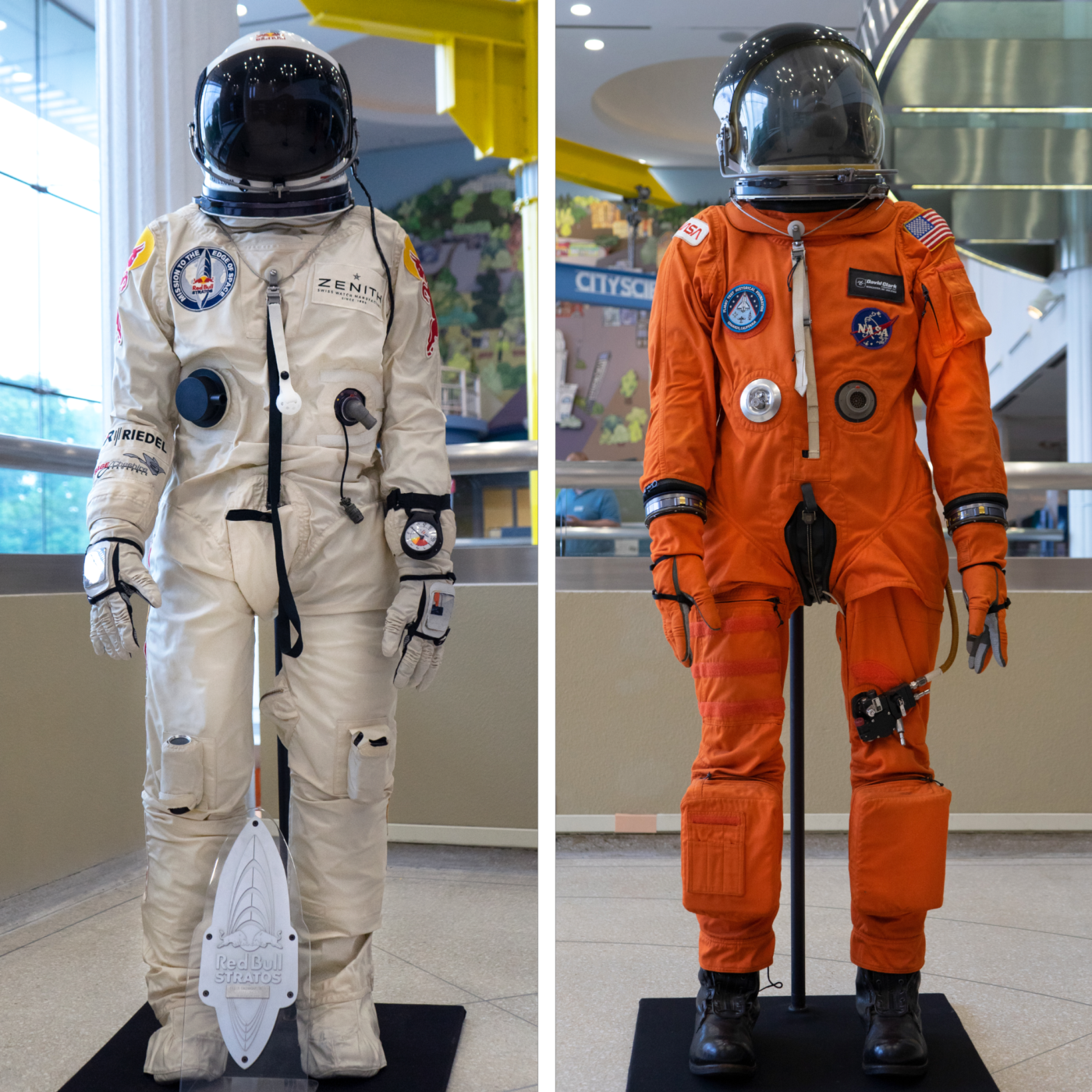 The spacesuits on display include the Advanced Crew Escape Suit (ACES) and the Red Bull Stratos Pressure Suit and Helmet on loan from the David Clark Company. The Advanced Crew Escape Suit (ACES) is used as safety equipment for astronauts during liftoff and landing. The Red Bull Stratos Pressure Suit and Helmet was custom built to protect Felix Baumgartner, who made history by jumping out of a balloon 24 miles above the Earth to free fall from the edge of space on October 14, 2012.
Visitors may purchase tickets for the Alden Planetarium shows at the EcoTarium. The exhibit opens to the public with a variety of daily shows starting this weekend. The Alden Planetarium features Digistar7 laser technology and a new interior and seating. To learn more about the opening, click here https://ecotarium.org/alden-planetarium-opening.
---