"IN THE BLOOD" AUTHOR INTERVIEWS TWO VISIONARIES WHO CHANGED MEDICAL HISTORY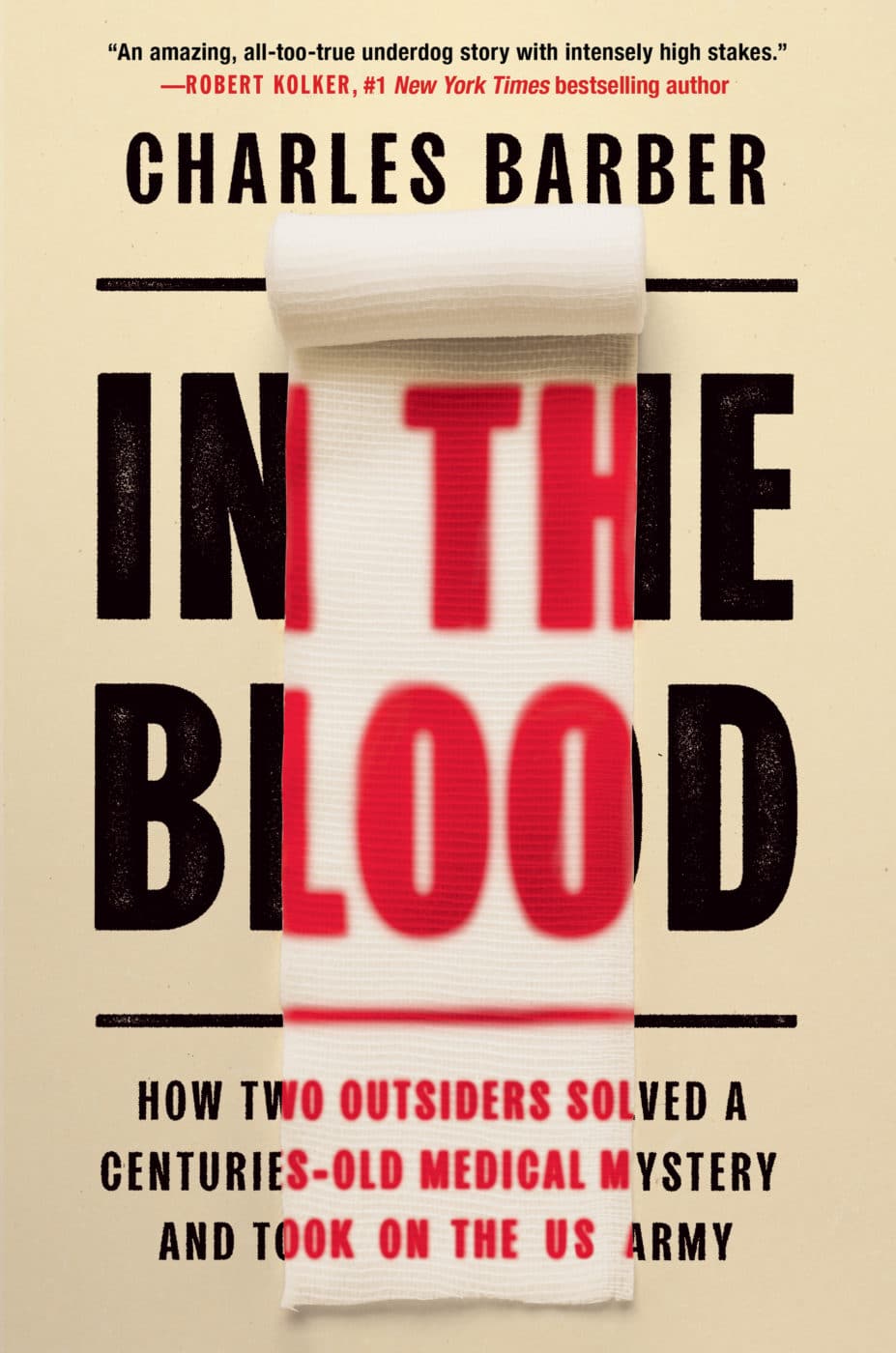 Worcester, MA June 15, 2023 – The EcoTarium will host an event on Friday, June 23, 2023, at 5:30 pm featuring author Charles Barber in conversation with the inventors of the groundbreaking clotting agent QuikClot, Frank Hursey and Bart Gullong. This special occasion will celebrate the release of Barber's new book, "In the Blood: How Two Outsiders Solved a Centuries-Old Medical Mystery and Took on the US Army." which unveils the dramatic story behind a life-saving medical miracle that has revolutionized battlefield and emergency medicine.
"'In the Blood' offers a fascinating account of how a scientific discovery has come to save thousands of lives today on the battlefield and in emergency rooms everywhere," said EcoTarium President Noreen Smith. "We are so excited to bring author Charles Barber and the inventors of QuikClot, Frank Hursey and Bart Gullong, to Worcester for this public conversation and book signing." 
"In the Blood" was just named an Amazon Editors' pick for "Best Books of 2023 So Far."
Delve into the remarkable tale of medical innovation and bravery to witness firsthand the transformative power of scientific discovery. This event will inspire and educate, leaving attendees with a renewed appreciation for the courageous individuals who have shaped the field of medicine. 
To secure a signed copy of "In the Blood," attendees can pre-order the book using the ticket link below. Following the engaging author chat and interview session with the inventors of QuikClot, there will be a book signing where patrons can personally meet the inventors and the author.
To pre-order your copy of "In the Blood" and secure your place at the event, please visit: https://2573.blackbaudhosting.com/2573/tickets?tab=2&txobjid=a8ce46f3-42f9-4e2b-9cda-5f47a2885988. 
For more information about the event, please visit: https://ecotarium.org/event/in-the-blood-book-signing/. 
Pre-purchasing a book includes admission to the interview. Please note that seating is limited and will be available on a first-come basis. In the event that the planetarium reaches capacity, overflow seating will be provided in the Hirsh Auditorium.