Stroll scenic and peaceful trails, play with interactive exhibits on the plaza, and visit resident wildlife -- there's plenty to see and do on the EcoTarium grounds in every season. Keep your eyes open as you explore meadow, pond and forest environments. You'll see plenty of wildlife (and a dinosaur!) living on our 45 acres.
(September 2019)  While we have always been dedicated to a healthy ecosystem, we are cognizant of the concerns brought by the recent cycle of EEE (Eastern equine encephalitis) activity spread by mosquitoes in our region. On the EcoTarium's grounds, there are many organisms that consume mosquitoes and their larva. However, we support the CDC's recommendation to use insect repellent with DEET, and to minimize skin exposure. For more information and tips: Click Here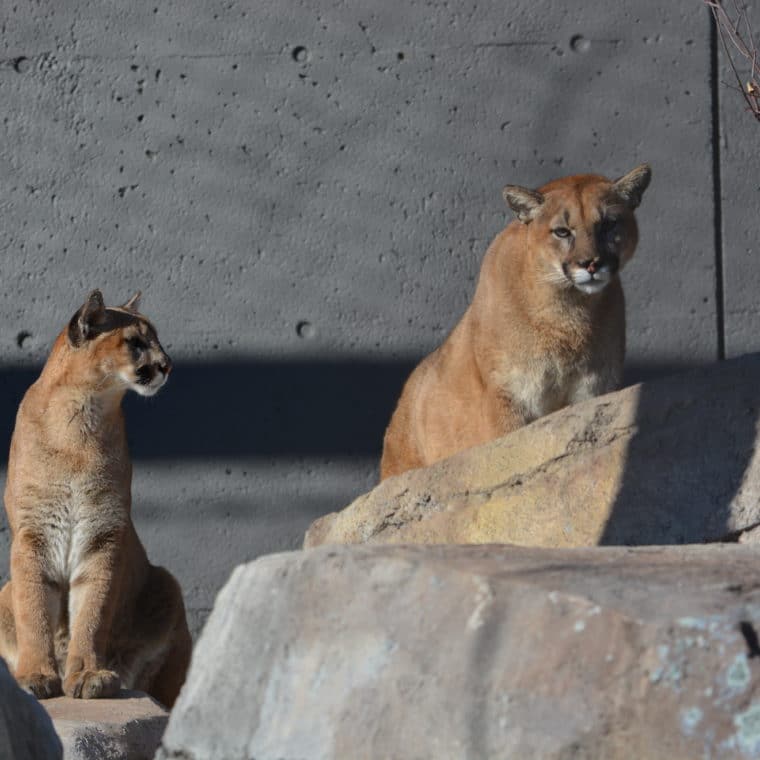 Two mountain lions and several native bird species are at the center of Wild Cat Station, a new spectacular outdoor exhibit. Grass, trees, and rocky alcoves allow the cats to utilize their natural abilities of climbing, scratching and jumping.