Stroll scenic and peaceful trails, play with interactive exhibits on the plaza, and visit resident wildlife -- there's plenty to see and do on the EcoTarium grounds in every season. Keep your eyes open as you explore meadow, pond and forest environments. You'll see plenty of wildlife (and a dinosaur!) living on our 45 acres.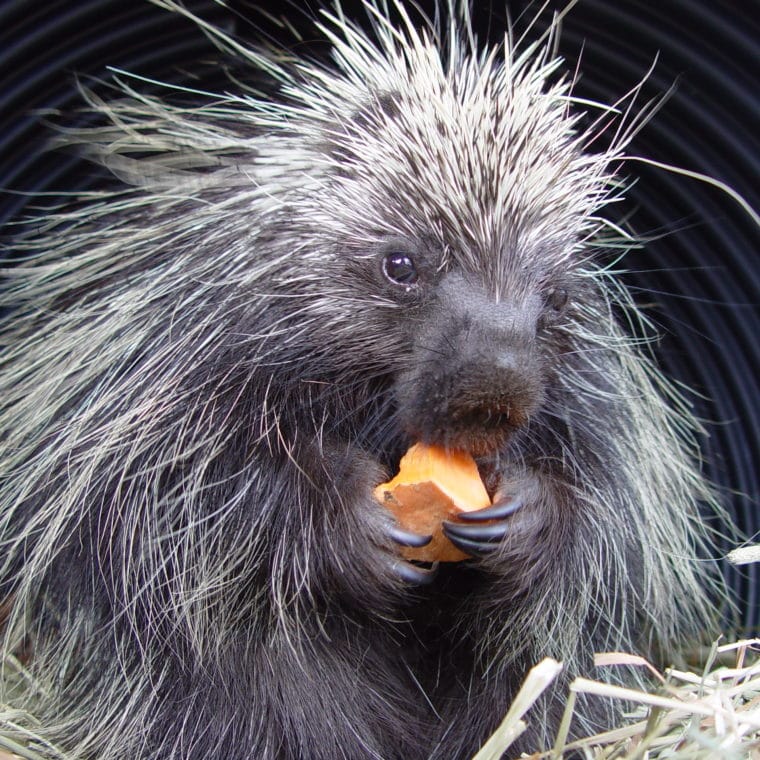 Meet native animals you rarely see. Several have come out of hiding to live in the Animal Corner building on the museum's Lower Courtyard. Drop by to see our personable porcupine and skunks.

Wild Cat Station Opens Spring 2019
Wild Cat Station alters more than 40,000 square feet of museum grounds. The project includes a mountain lion exhibit, three distinct bird habitats, and a multi-purpose educational plaza.
The mountain lion exhibit in Wild Cat Station will invite visitors to experience intimate encounters with one of the region's most magnificent and elusive species. The mountain lion exhibit will range across two stories in height, offering multiple viewing stations for guests.