A Space of Learning and Discovery
Preschool Wednesdays and Budding Scientists
Our Preschool Wednesdays offer toddlers and their families to go on a journey through story time, a live animal experience, and a maker space for crafts.
Budding Scientists is an immersive experience for kids ages 4-6 to learn basic scientific principles through hands-on activities and experiments.
These educational programs have been very popular and the education team is committed to improving the quality of depth and experience.  This year, there will be several modifications organized to enrich our preschool programs.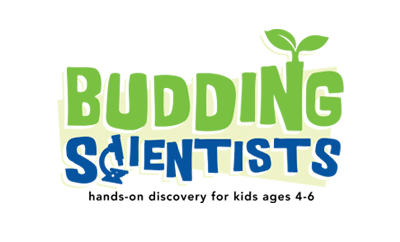 Budding Scientists: Monthly Programs held on Thursday and Saturday
Curious little explorers conduct simple, safe, science and nature experiments in the EcoTarium's Budding Scientists program, learning basic scientific principles while having fun with hands-on activities.
Please purchase a ticket for your session at the Tickets and Information Desk when you arrive at the museum. Limited to first 10 adult-child pairs per session.
Thursday (Two Sessions): 10:30 a.m.-11:15 a.m. & 11:30 a.m. - 12: 15 p.m.
Saturday: 10:45 a.m.-11:30 a.m.
May 9 and 11: Young Naturalist: Seed Explorations Explore the science of seeds as we investigate their look, feel and smell! Learn what a seed needs to grow as you help plant the EcoTarium Sensory Garden.
June 20 and 22: Simple Machines: Ramps and Wheels: Explore how things move using inclined planes. We will experiment with different objects to discover how properties like shape or the material make-up affect how they move, as well as how different surfaces and gradients help speed things up or slow things down.
July 11 and 13: Young Chemists: Chemical and Physical Changes: Examine the difference between physical and chemical changes.  We will conduct experiments using everyday items found in our kitchen to discover what happens during a chemical or physical reaction.
 August 8 and 10: Young Naturalists: Insect Investigations: Join us as we explore the EcoTarium grounds in search of small invertebrates. We will investigate a variety of habitats to discover what types of insects live where. Be prepared to go outside and explore!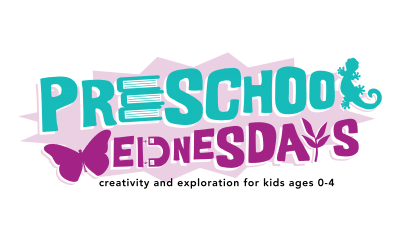 Preschool Wednesdays: Program for Kids Ages 0-4
Preschool Wednesday is held weekly. The experience room includes snack, craft and hands-on themed science exploration.
*Preschool and Toddler Wednesday programs are not held during the February, April, and December school vacation weeks (Worcester Public Schools schedule).
10:15 a.m. - 11:45 a.m. with story reading and live animal visit at 10:30 a.m. and 11 a.m. (same story and animal). 
June 12 Theme: Pond Life
Book: Have you seen my Duckling by Nancy Tafuri 
June 19 Theme: Animal Movement 
Book: From Head to Toe by Eric Carle
June 26 Theme: MUD!!!
Book: Mud by Mary Lyn Ray
July 3 Theme: Bees!
Book: The Honeybee and the Robber by Eric Carle
July 10 Theme: Color Mixing
Book: Mouse Paint by Ellen Stoll Walsh
July 17 Theme: Seashore Life
Book:The Sea Side Switch by Kathleen Kudlinski
July 24 Theme: Nocturnal Animals 
Book: Nocturne by Jan Yolen
July 31 Theme: Life in a Pond
Book: : In the Small, Small Pond by Denise Fleming
August 7 Theme: Pollinators
Book: Waiting for Wings by Lois Ehlert
August 14 Theme: Owls
Book: Owl Babies by Martin Waddell
August 21 Theme: Chickens!
Book: Interrupting Rooster by David Ezra Stein
August 28 Theme: Who lives in a Meadow?
Book: In the Tall, Tall Grass by Denise Fleming
As of January 1, 2019:
There will be an additional educator leading hands-on explorations in our craft and snack drop-in room during Preschool Wednesdays. Enhanced educator-led sessions will aim to engage more children to playfully exercise curiosity and creativity, and result in deeper learning and discovery.
Our Budding Scientists program will expand from 30-minute sessions to 45-minute sessions, and continue to be offered monthly on Thursday and Saturday.
Preschool Wednesdays and Budding Scientists will be offered at an additional cost to museum admission:

Children under the age of 2 are free
$3 per child 2 years old+ (member rate)
$5 per child 2 years old+ (non-member rate)
Tickets can be purchased at the Tickets & Information Desk upon entry