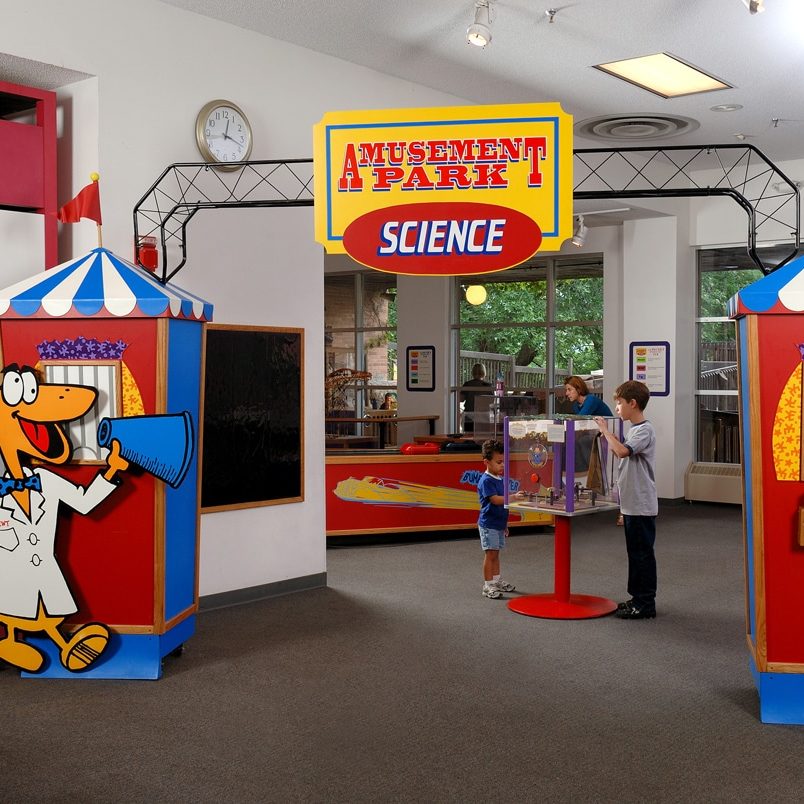 Running through Winter, 2020
Amusement Park Science invites visitors to explore a dozen different interactive features that provide a hands-on taste of how our favorite amusement park rides work including great interactives like Bumper Blaster, Create-A-Coaster, Wild Wheels Road Block, Magnetic Circus, and Wild Rides Video Kiosk.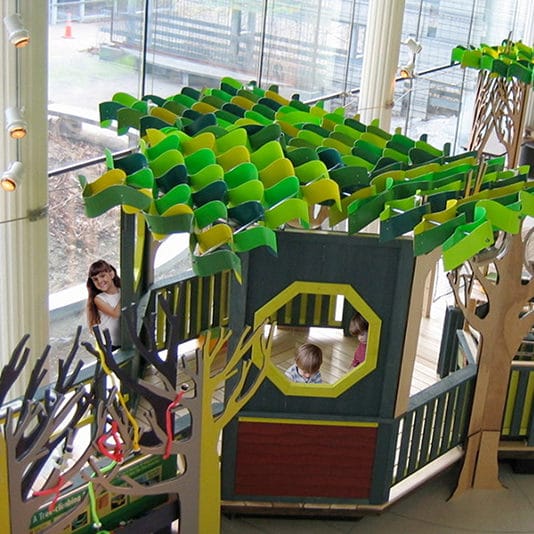 Open January, 2021 through Spring, 2021
Hang out…in the trees! Stomp on the Forest Sound Dance Floor to make woodpecker tapping sounds and turkey gobbles! Turn a tree into a house—and back again—using a Spin Browser! Be a responsible forester—learn about sustainable logging. Design and build a model treehouse. Be an animal tracker as you hunt for signs left by bear, raccoon and skunk!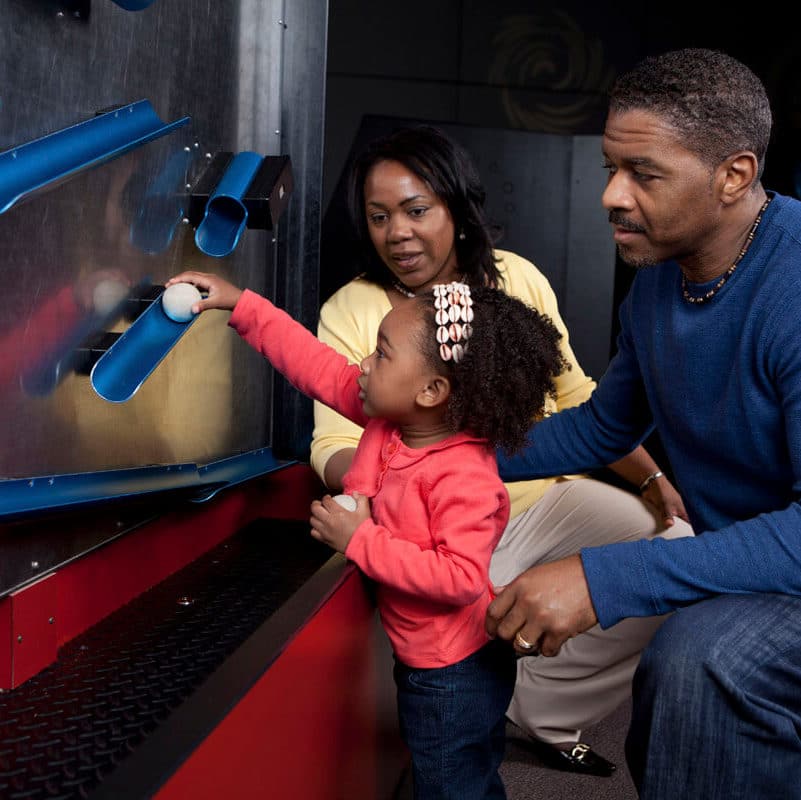 Open Spring, 2021 through Summer, 2021
Design Zone highlights the relationship between mathematical thinking and the creative process in art, music, and engineering. This interactive and fun exhibit is organized into three interactive thematic areas. Each thematic area draws visitors into real-life scenes of music production, video game development, and extreme sports that directly and experimentally relate mathematical concepts.
Explorer Express Train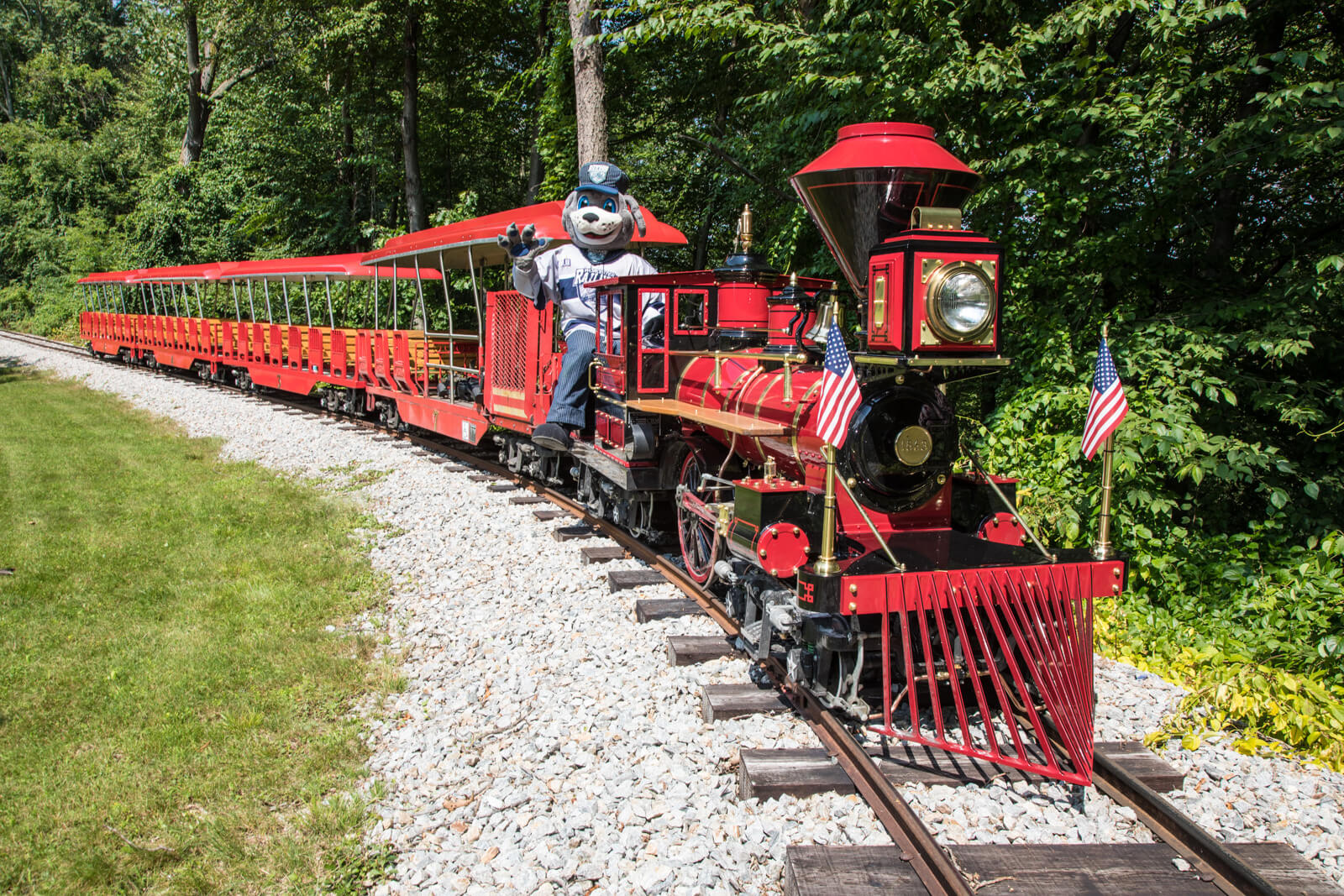 For decades, the Explorer Express Train has provided excitement for EcoTarium visitors. Open-airpassenger cars take visitors on a scenic 12-minute ride; a relaxing and beautiful way to see the museum grounds. As part of a recent partnership with the Worcester Railers Hockey Club, the EcoTarium was able to purchase a new train engine, number 395, which is a replica of the 1863 C.P. Huntington steam locomotive. The train station has been "Railerized," in the blue and gray colors of the hockey club. Train engineers are outfitted in apparel with the Railers logo.