The EcoTarium's unique facility and exciting array of programs offer partnership opportunities that meet the diverse needs of strategic corporate philanthropy.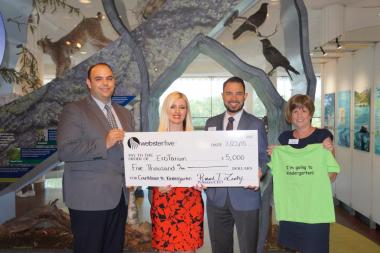 Corporate Sponsorship of exhibits and events at the EcoTarium allow organizations and companies an interesting way to reach marketing goals and strengthen visibility within the community. Corporate sponsors's logos can be included in the EcoTarium marketing materials (ads, signage, collateral, and more), with logos and links on our website, mentions on social media, and in our monthly e-newsletters. Corporate sponsors are also welcomed to have a presence at our exhibit openings and special events, gaining valuable interaction with the local community on our highest-traffic days.
For further information about corporate sponsorship opportunities, please contact Grayson Crowley at gcrowley@ecotarium.org or 508-929-2715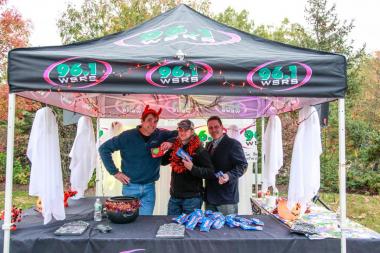 Corporate Membership at the EcoTarium is a win-win. Company employees receive free admission for themselves and up to 3 guests during the designated month, and enjoy member discounts on Explorer Express Train rides and Planetarium shows, along with a 10% discount in the museum shop. Public acknowledgment on the museum gate during its company month, online and in our Annual Report. Give your employees a month of summer fun at the EcoTarium and help support our mission at the same time!
Corporate Membership Benefits Corporate Membership Registration Form 
For further information about corporate membership opportunities, please contact Grayson Crowley at gcrowley@ecotarium.org of 508-929-2715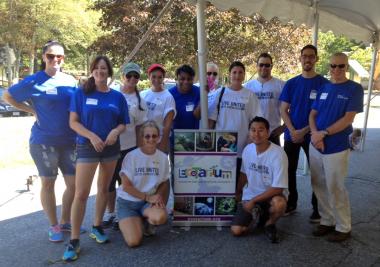 Thank you to some of our current and past Corporate Partners: AbbVie, Bank of America, Bay State Savings Bank, Bose, Builders Systems, Inc., Commerce Bank, Coghlin Electrical Contractors, Inc., Cutler Associates, Enterprise, Escape Games Worcester, Fletcher Tilton Attorneys at Law, FLEXcon, Foley Engines, Hanover Insurance Group, MathWorks, NYPRO a Jabil Company, Polar Beverages, Revelations Productions, TJX Corporation, UniBank, Unum, Webster Five, William F. Lynch Co., Inc., Worcester Polytechnic Institute, baystateparent Magazine, iHeart Media-WSRS, Worcester Bravehearts, Worcester Railers HC, and Worcester Magazine.